Industry lighting manufacturer
Provide comprehensive solutions for industrial lighting, suitable for industrial production, large warehouses, large industrial supermarkets, etc.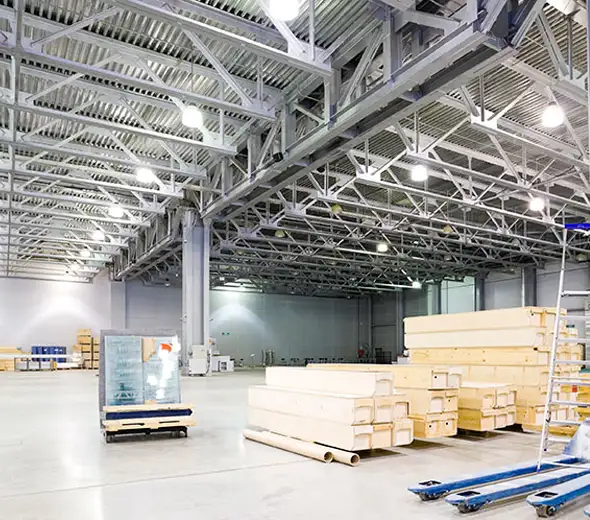 What type of lamps?
LED UFO high bay light; LED floodlights and so on…Can meet the needs of large-scale industry lighting.
Learn about our advantages
Obtained CE, RoHS, CB, SASO, and other international lighting certification.
Passed the international ISO9001 factory audit, and held the quality system certification for many years.
LED UFO High Bay Light Series
Scope of application of high bay light> Large industrial production space lighting, dam construction, large industrial warehouses, etc. can provide adequate lighting.
LED Flood Light Series
Scope of application of flood light > Billboards, highways, railway tunnels, bridges and culverts, squares, buildings, etc.
Professional Industry Lighting Manufacturer
The requirements of industrial lighting equipment are extremely strict, and it is necessary to ensure the life of the overall lamp and a stable lumen value. As a professional lighting manufacturer, OLALA will produce high-quality products in strict accordance with customer requirements.
172
Country of sale
With more than 10 years of experience in lighting manufacturing, customers cover 70% of the world's countries and regions.
99%
Pass rate
Quality is one of the most important elements of our lighting manufacturers, and all products delivered are guaranteed to be first class.